Texas in Baptist Church's pastor, Frank Pomeroy, 26 people were killed in Sunday's church shooting in Sutherland Springs, Texas, Gov. Greg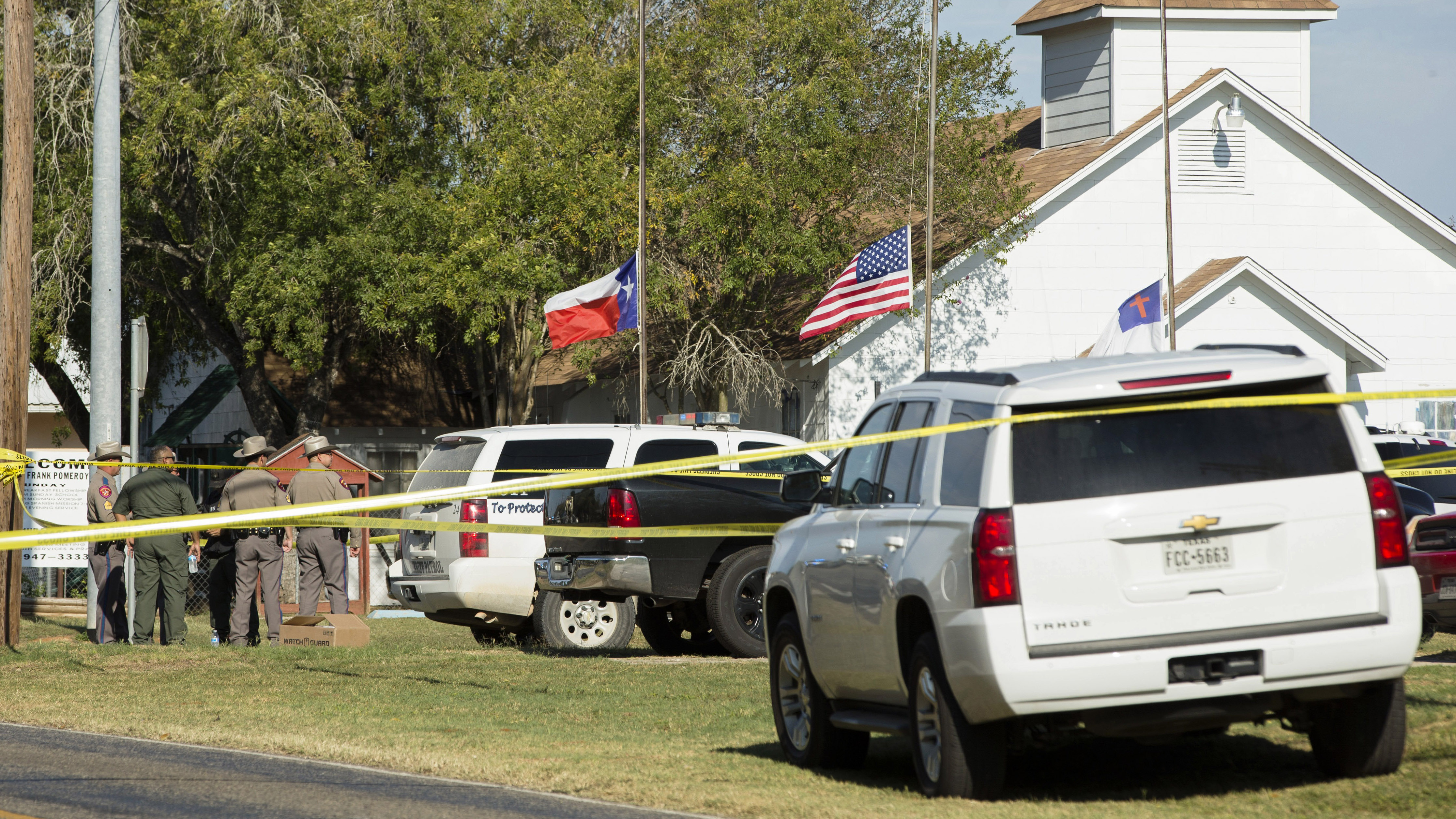 Here are the latest developments:
The suspected shooter has been identified as 26-year-old Devin Patrick Kelley, according to two law enforcement sources who have been briefed on the investigation.
In April 2016, Kelley purchased the Ruger AR-556 rifle he used in the shooting from an Academy Sports & Outdoors store in San Antonio, Texas, a law enforcement official said. He indicated he didn't have a disqualifying criminal history when he filled out the background check paperwork at the store, the official said. Kelley listed a Colorado Springs, Colorado, address when he bought the gun.
Kelley was a member of the US Air Force and served at Holloman Air Force Base in New Mexico from 2010 until his discharge, according to Air Force spokeswoman Ann Stefanek.
Kelley was court-martialed in 2012 for assault on his spouse and assault on their child, according to Stefanek. Kelley served a year in prison and received a bad conduct discharge in 2014, the spokeswoman said. His rank was also reduced, she said.
Speaking from Japan, President Donald Trump condemned the shooting as an "act of evil" and called it "horrific."
"We don't know names of any of the victims at this time," said Wilson County Sheriff Joe Tackitt in a press conference Sunday evening. As victims are identified, next of kin will be notified, he said.
Write your news here...